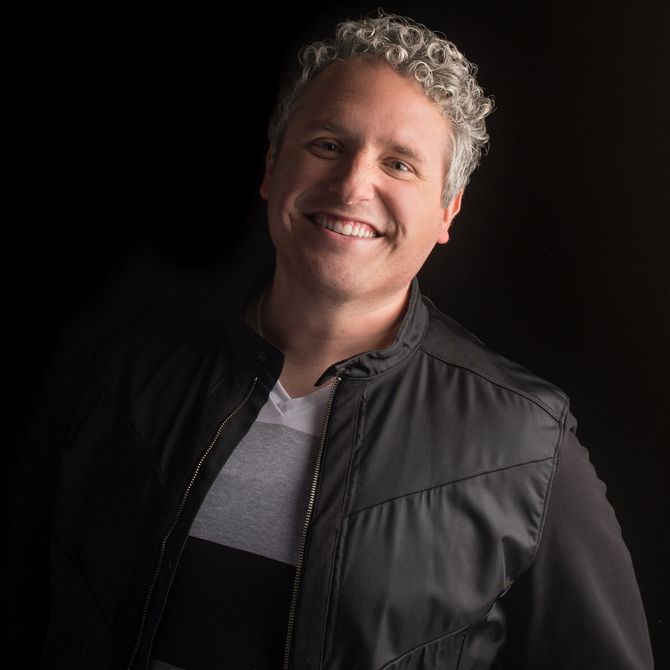 Growing up in a Christian home, Daniel has sung in church since he can remember. He launched Daniel Crews Ministries (DCM) after graduating from the University of North FL in 2007 with a degree in Vocal Performance. DCM has provided Daniel a platform to share the Gospel through song by leading in worship and solo concerts around the country in churches, conferences, retreats, revivals and youth camps. 
In June of 2018, Daniel realized through a series of events lead by the Holy Spirit his brokenness, repented and came to know Christ. God has used his powerful testimony to help others realize their need for Jesus. 
Daniel served as Resident Artist at First Baptist Church of Jacksonville, Florida from 2014 to 2018. Previously in 2011 to 2013, Daniel served as Resident Artist for First Baptist Church of Atlanta, Georgia with Dr. Charles Stanley, founder of the international InTouch Ministries. 
Daniel has recorded 7 albums since the launch of Daniel Crews Ministries. His latest recording, Making Melody, is inspired by the familiar passage in Ephesians 5, " . . . be filled with the Spirit, teaching one another is psalms and hymns and spiritual song, singing and making melody with your heart to the Lord; always giving thanks for all things in the name of our Lord Jesus Christ to God, even the Father; and be subject to one another in the fear of Christ." 
When asked about the producing of Making Melody, Daniel states: 
It's rare, if ever, I attend a service or gathering of believers without these verses coming to mind. Besides the fact that we could meditate (Ps. 1) on Ephesians our entire life and still not truly grasp all its beauty and complexity, this passage at face value makes clear Paul believed admonishing and encouraging one another by singing these types of songs is a vital part of being filled with the Spirit. I wanted to write and choose songs on this project that give myself and others the opportunity to do just that –– to teach one another and sing songs directly out of and inspired by the Word of God. Making this album was a turning point in my life. God used the process of writing and singing these songs as a part of changing my paradigm for worship. I want to sing the Word of God. I want to live the Word of God. All along the way, following the creative leading of the Spirit of God. This is my mindset for whatever I sing and for music He allows me to make from here on out. A dear friend shared this compelling quote with me, and I believe it really gets to the heart of this project. "All Word no Spirit, you dry up. All Spirit no Word, you blow up. Combine the Word and the Spirit, you will grow up." I consider it an incredible honor to serve the Lord through music and I will be making melody with my heart to the Lord as long as He allows it to beat.     
Daniel's wife, Angelia, travels with him everywhere he goes. She runs sound and handles all of the booking and office administration. Daniel and Angelia reside in Starke, Florida with their daughter, Emma Kate, and son, Cooper. 
"Rejoice always, pray without ceasing in everything give thanks; for this is God's will for you in Christ Jesus." (1 Thes. 5:16-18)
Daniel Crews @ Turning Point At Calvary
Daniel Crews @ Turning Point At Calvary
Daniel Crews @ Trinity Baptist Church
MUSIC
Revelation Song I Am Blessed He's Already In Your Tomorrow He Lives Oh Happy Day I Am Forgive Me There Is Nothing Greater Than Grace Power Of The Cross Written In Red We Shall Behold Him
Read more…
Jesus Saves The Light Of That City Arise No More Night I Bowed On My Knees Jesus, What A Mighty Name O, What A Savior Song Of Celebration O Holy Night Midnight Cry
Read more…
Jesus Saves The Light Of That City Arise No More Night I Bowed On My Knees Jesus, What A Mighty Name O, What A Savior Song Of Celebration O Holy Night Midnight Cry
Read more…